Their Italian heritage combined with their Brazilian roots gave rise to one of the most creative glass factories in the world: we are talking about Cristais São Marcos, a company headquartered in Poços de Caldas, Brazil. With different shapes, colors, movements and meanings that impress and intrigue, the brand's products were a success in the last edition of Salone del Mobile.Milano, in 2019, and they now return to Milan, bringing up a provocative, playful and ornamental aesthetic to the corridors of the Rho Fiera, where supersalone 2021 takes place.
Founded in 1962, Cristais São Marcos is a pioneer in the Murano style in Brazil, a type of handcrafted glass work with ancient techniques originally from Italy, which make the brand's pieces true objects of desire in the décor world.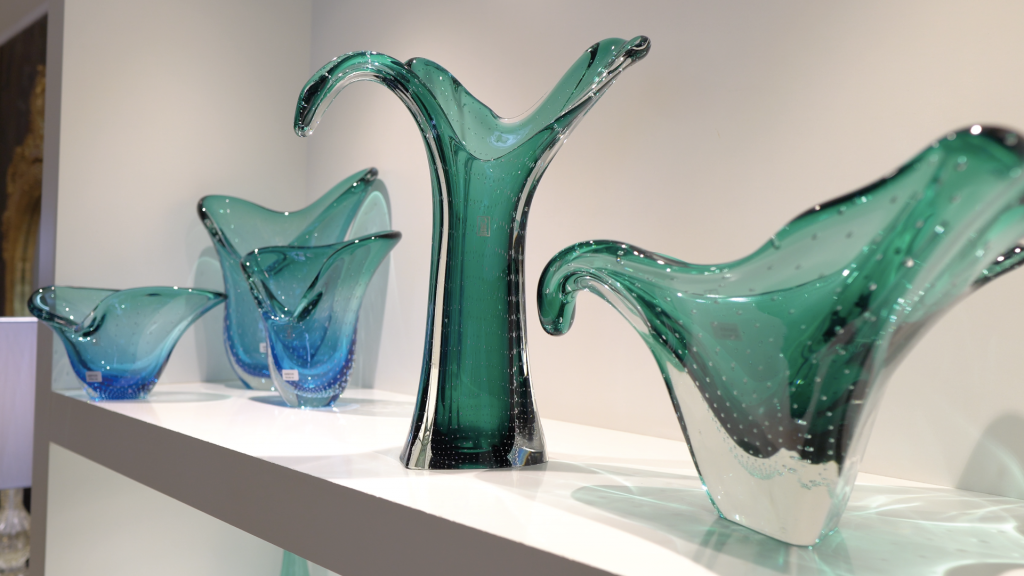 For the special edition of iSaloni this year, marking the return of on-site fairs in the furniture and decoration sector, the company prepared a variety of exclusive pieces, bringing together the best of artisan work and Brazilian diversity with the Italian technical and material heritage. One of the flagships for supersalone are the creations that include 24k Italian Gold, which, in addition to their elegant and unique aesthetics, also stand out for their resistance and consistency.
"We are honored to participate in the first major exhibition of furniture and decoration in 2021, we are very much looking forward to this new format", reveals the company's management. "Our expectation, as well as our goal, is to show visitors the beauty and quality of our pieces, as well as the colors that we have developed so masterfully. Emphasizing that for a genuinely Brazilian factory like ours, participating in an event às important as this one s is only possible thanks to the support of ABIMÓVEL and Apex-Brasil through the Brazilian Furniture Project. By the way, our presence is already confirmed for iSaloni 2022."
Brazilian furniture em Milan: Visit us at supersalone
Where? Hall 03 – Rho Fiera Milano – Milan (Italy)
When? September 5th to 10th, 2021
Company website: www.instagram.com/cristaissaomarcos
The Brazilian furniture will be showcased at Hall 03 at the Rho Fiera Milano, one of the most visited spaces at the fair, with the participation of 10 Brazilian companies associated with the Brazilian Furniture Sectorial Project, organized by ABIMÓVEL – The Brazilian Furniture Manufacturers Association and Apex-Brasil – The Brazilian Trade and Investment Promotion Agency.
The project agenda in Milan also holds an exclusive event at Fuorisalone, celebrating 30 years of the circuit at the INTERNI exhibition inside the Università Degli Studi di Milano. The exhibition "Brasil – Design in Motion" will feature 20 Brazilian brands and designers under the curatorship of the interior designer José Roberto Moreira do Valle. The event is organized by Apex-Brasil, in collaboration with ABIMÓVEL.
Further information: www.abimovel.com | www.brazilianfurniture.org.br
FURNITURE: OUR BUSINESS!
The Brazilian Furniture Manufacturers Association – ABIMÓVEL
Press Office: Thais Laurindo | press@abimovel.com | +55 14 99857-0108